wonordeow
Antibacterial Toothbrush Holder
Free Shipping
Cash On Delivery
Free Shipping

7Days Free Return & Exchange
BUY NOW
Think of all the hair, germs and bathroom byproduct that is landing and festering on your toothbrush right now..and you're going to put that in your mouth...yuck!
This toothbrush holder uses UV light to clean and kill bacteria on your toothbrush.
Simply put the used, wet toothbrush into the holder, close the lid and then the UV light goes to work killing 99.9% of bacteria.
The easy wall-mount holder saves space and keeps up to five toothbrushes organized and off your counter. Even better, this toothbrush holder also holds your toothpaste (and is compatible with any kind of toothpaste) and serves as a toothpaste dispenser as well.
The holder is plug-in power supplied and the UV light turns itself off when it is done disinfecting, which usually takes 4-5 minutes.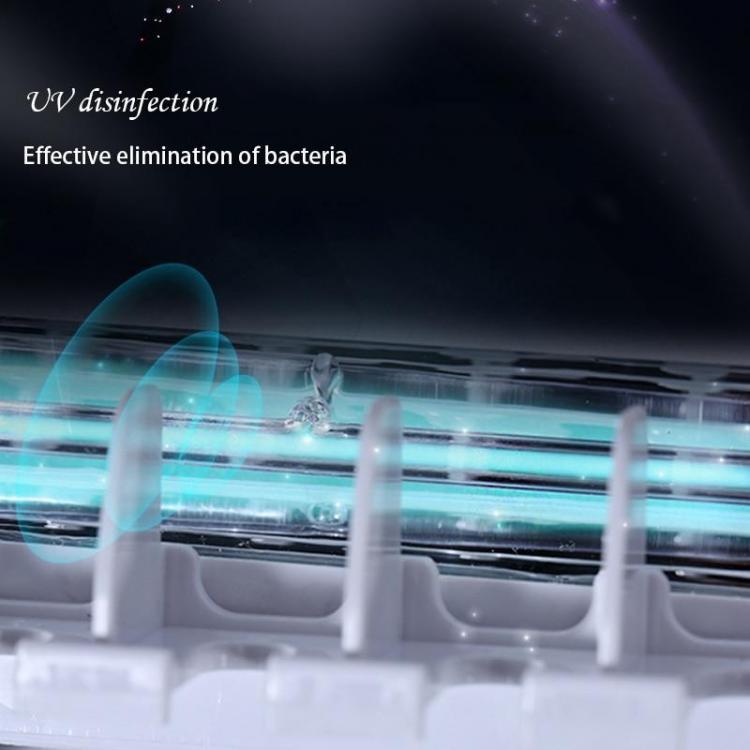 Make your and your family's oral health a priority with this Antibacterial UV Toothbrush Holder and Sterilizer.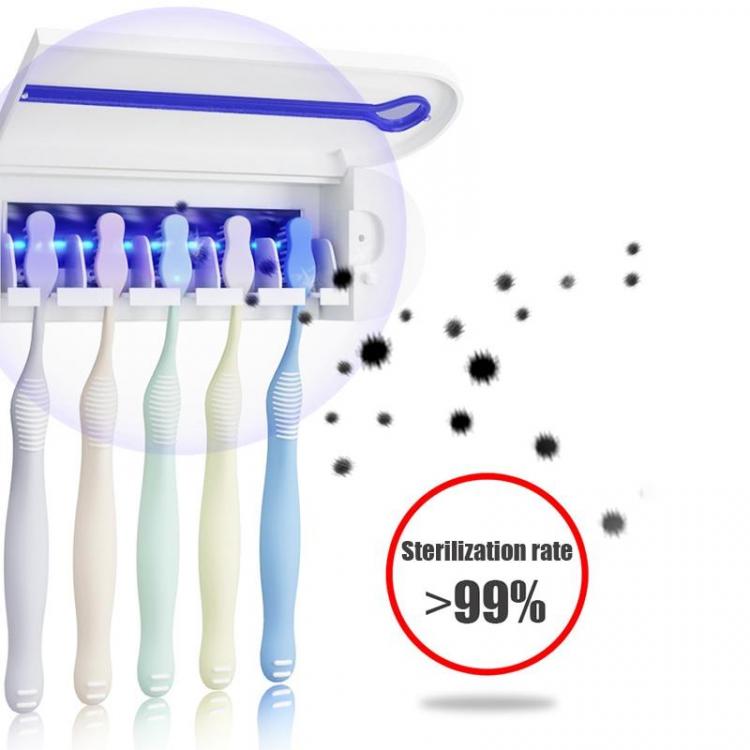 Disinfecting UV Toothbrush holder

Wall-mounted

Toothpaste dispenser compatible with any kind of toothpaste

5 toothbrush holder

Disinfects within 4-5 minutes

Kills 99.9% of bacteria

UV light auto-turnoff

Plug in power supply

No batteries needed



Recommended Commodities
After-sales Service
ID:19882055
trauisynfupt@gmail.com
About shipping method
Support cash on delivery + free postage + seven days no reason to return! If you have any questions about receiving the goods, please contact our online customer service! You can also contact trauisynfupt@gmail.com at any time. Please also attach your name and contact information and order number in the mail, so that we can promptly handle it for you, I wish you a happy shopping! ! !
About delivery time
After the order is successfully placed, we will arrange the goods according to the order of the order. The distribution period is about 3 working days, and the general arrival time is about 7 working days.
How to apply for a return
Return due to quality reasons: Within 7 days from the date of receipt of the goods, send an email to trauisynfupt@gmail.com to the after-sales service center. The customer service will accept the application within 1-3 working days after receiving the mail. Your request.
Return process
Confirm receipt - apply for return - customer service review - user return goods - warehouse receipt inspection - return exchange review - refund / exchange;
Please specify the order number, name, and phone number.
How to cancel an order
To cancel the order, you need to send an email to the after-sales service center and indicate the relevant reason. The content of the email should indicate your order number, name, and phone number.